Guide to Successfull Selling
What is your property worth?
There are many factors to consider when determining an accurate value for your property.



The market conditions.
Current interest rates.
The style of property.
The prices achieved for similar properties in the area.

Ultimately the market will decide what it is prepared to pay, but you need to have a realistic starting point. Experienced local real estate can provide the best indication. You should also do some research on prices for similar properties in your area.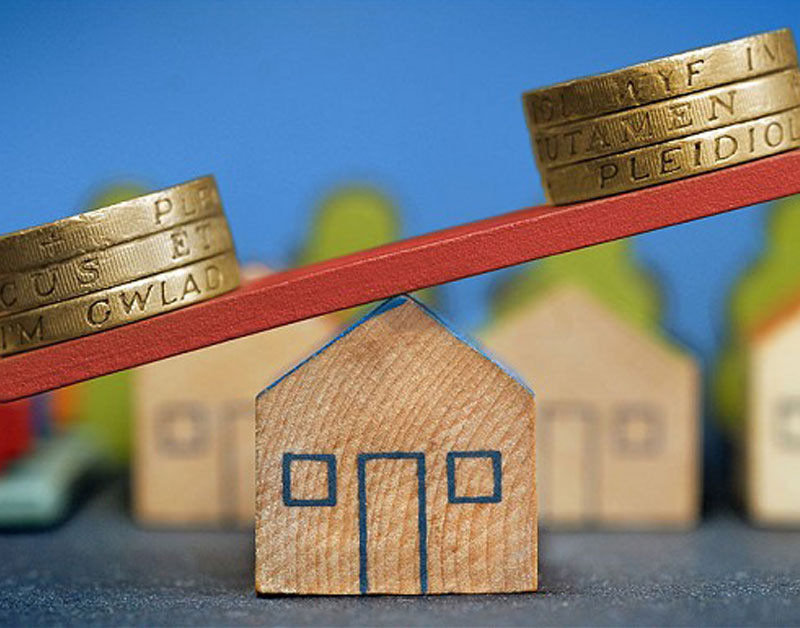 What is the role of an agent?

Agents understand that buying or selling property is as much a matter of the heart as the head. Drawing on their vast property expertise and knowledge of your area an agent will:
Provide a realistic indication of the worth of your home.
Help you decide whether to list the property for sale.
Organise, attend and record prospective buyers at open for inspection.
Manage enquiries about your property.
Provide access to more potential buyers via their own prospect database.
Handle sale negotiations on your behalf and strive to achieve the best possible result.
Advise on and coordinate the marketing of your home, including preparation of flyers, floor plans and photography.
Prepare a professional marketing strategy for newspapers and online.
Prepare a Contract of Sale.

The importance of marketing your home
Marketing / advertising is crucial to maximising the amount of enquiry you receive for your home and therefore the sales price. A well-balanced marketing strategy exposes your property to the widest possible audience, generating more enquiries and therefore more competition that will result in a higher sales price.
However, as advertising is usually the biggest single investment in the sales process, it's important you understand the components of a marketing strategy.
t's vital that your property is marketed in areas that the majority of buyers best suited to your home will be looking and then reinforce the message across all media. Separating your home from other competition is difficult, however can be achieved by the agents who utilise the best marketing tools available. The internet is critical to the success of most marketing campaigns as it is where the majority of purchasers first look. A strategy that attracts the buyer for the longest period of time and separates your property from the "noise" will capture the emotion buyer; under competition.

Should you sell your property before you buy?
If you're selling a property and buying another one, a major decision is whether to sell or buy first. Often the answer to this question depends on the current market conditions. In a rising market it is logical to buy first; before prices get too high and sell later when prices are higher. In a falling market, the opposite is true.

Some things to consider:
An advantage of selling first is that you know how much money you have to put towards a new property. The market may determine that your property is desirable and under auction competition, pay an emotional price, placing you in a far better position than first thought. If you sell first and can't organise an extended settlement to cover the time it takes to buy your new home, you could find yourself with the minor inconvenience and expense of renting in the meantime however you will have peace of mind that you know exactly where you stand with regard to your next purchase.
If you buy first in a low market, it is advisable to have the longest settlement period possible as you may have problems selling your existing property and could find yourself under pressure financing two properties at the same time. Trading up in a low market always advantages the vendor as the decline is in the most part, greater as the price point increases.

Choosing an agent
Choosing an agent you're comfortable with is an important step towards a successful sale. An agent's level of professionalism and commitment can take the stress out of selling and can impact the sales price. Real estate agents are completely focussed on selling properties which leads to vast knowledge and expertise in the buying and selling process. An agent who offers to sell your property for the lowest commission may not necessarily_provide_the_best_service_or_result.
Rapport, trust and professionalism are key to any business relationship, so when choosing an agent trust your instincts. After all, the agent will be representing your most valuable asset, your property.

Checklist - Presenting your property
First impressions count, so it's important to make sure your property looks its best from the moment it goes onto the market for sale. And that doesn't just mean a clean and tidy interior, it means ensuring the exterior is as presentable and attractive as you can make it, because many people will check a property out for the first time with a drive-by before deciding whether to inspect it on open days. From fresh coffee brewing on open days to little touches like fresh flowers, there's no shortage of ways to present your property in its best light and maximise your selling price.


Step onto the road and take a critical eye on every aspect of the facade and garden. What must be fixed to create the best street appeal possible? Many buyers will judge your home from the front.
Clean your home as if the Queen was coming for tea. Clear all cobwebs, wash the windows and the tile grout is grime free.
You want the prospective buyer to be able to imagine their own belongings in the home, so de-clutter to keep things tidy. Less clutter will also help make the size of each room appear larger.
Fix the obvious - from leaking taps to a broken bulb, make sure the minor repairs are taken care of. A lick of paint will remove scuffs and scrapes in the woodwork. There's no need to redecorate, just some basic maintenance work will help to ensure buyers don't find any faults. The small things that you have lived with may cause a fastidious buyer to take a more detailed look to find every minor fault.
Appeal to all of the senses – freshen the house and remove all odours. Place fresh flowers around the home, brew coffee and open windows for fresh air.
Create a sense of space – ensure the home has plenty of light, keep all doors open and lighten dark room with subtle lamp lighting.
Remove any pets you may have whilst opening the home to buyers – not everyone loves animals.
Create warmth by determining the best ambient temperature – approximately 21 degrees. If you have an open fire and it's cold outside, light the fire. If it's the middle of summer, ensure the home is cool and inviting.
Bathrooms should be presented with large fluffy towels.
Kitchens should be free of clutter.
Bed linen should be clean and match decor.

Thinking about selling?
Most people realise that selling a property is one of the biggest decisions they make in their life. What makes it more significant is the potential financial involvement that could see them make or lose out on a significant amount of money.
Selling your property shouldn't be a risky decision, in fact you should be sure that the nature of property growth has allowed you to make a healthy profit.
At Sun propmart we help to ensure you property is in prime selling condition, we are happy to advise easy and cost effective strategies that can make all the difference.
Our team is friendly and approachable and we really want to help get the best result for you.
We use the best marketing strategies in your region to ensure your property is out there attracting interest. Most importantly we listen to what you want - selling your property is all about choice.

Presentation
Imagine yourself as a potential buyer wandering through your own house what would you see? Most buyers come to inspect your home with a vision and a dream in their mind of what the property will look like and how it will allow them to create their desired lifestyle. To make the right impression, it is often the little things that can make an enormous difference.
You can be sure we'll advise you about getting ready to sell with qualified tradespeople, professional contacts with lawyers/ conveyancers, body corporate permission and various ways you can enhance your property. It's all part of the extra service we offer to help you get more money for your property.
Prospective purchasers are not just looking for a house to buy, but a home in which to live. Small details such as fresh flowers on the coffee table, soft music in the background, freshly brewed coffee or a cosy open fire will create an atmosphere of warmth and homeliness which could make it compare favourably with a similar house down the street.
Remember, you're selling a lifestyle, so the more attention to detail you provide, the more exciting your home will become, and purchasers will want to stay for longer or come back for a second look. As part of our service, we'll be happy to introduce you to a wide network of trusted and experienced tradespeople and suppliers who can assist you to prepare your property.