What makes a property special ?
Why can two properties that appear the same on paper, sell for vastly different prices? Quite often it simply comes down to a matter of presentation. Sun Propmart has identified many of the factors that help sell your home for the best possible price.
Some handy presentation hints for preparing your property for sale
Weed and cultivate the garden beds
Add a splash of colourful flowers to the garden
Remove rubbish
Repair and paint where necessary
Ensure fences are in good order
Clean walls, floors and windows
Prune trees or shrubs close to the property to help with natural light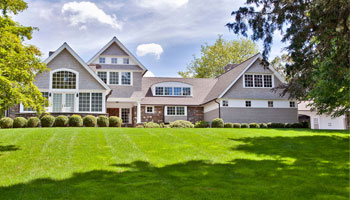 Clean dust and cobwebs from the exterior
Steam clean carpets (if necessary)
Repair items such as dripping taps, sticking doors and drawers
Remove all unnecessary articles from cupboards. It has to be done eventually. Better to do it now and display the full value of your storage
Create an entrance or decorate a dull garden with pot plants and garden furniture that can be taken with you
Store excess furniture to ensure rooms appear as spacious as possible
The power of emotion
Atmosphere & ambience
Ask any buyer why they bought a particular property and they'll probably give you a lot of very practical reasons such as position, style and price. But never underestimate the power of emotion. "It just felt right."
A few ideas that can create that special atmosphere during inspections include:
Vases of fresh flowers
Classical background music
A cosy open fire in Winter
Take pets with you during inspections
Wash and store dishes
Clean bench tops
Make up beds
Open curtains and blinds
Turn on lights in dark rooms or passage ways
Put toys away
Neutralise cooking and pet odours and replace them with the aroma of coffee brewing or a freshly baked cake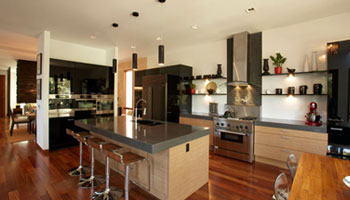 First impressions
Buyer's eyes
Stand in the street outside your property and try to imagine seeing it for the first time. Most buyers will see your property for the first time from that same vantage point as they drive or walk past. At this point they often make a decision whether or not to inspect. If buyers see a fence that needs painting, an untidy garden or dirty windows, it is likely that their interest will be lessened.

Creating space
It is very important to make each room appear as spacious as possible. It may be necessary to store some furniture with a friend.Opening the curtains and blinds to allow as much natural light as possible will brighten up the property and again help accentuate the feeling of spaciousness. Similarly, trees and shrubs which shade windows may need to be pruned to increase natural light.

Maximum advantage with minimal expense
Major Works
We do not always recommend that you spend substantial amounts on major improvements. However, a fully renovated property where the gardens have not been landscaped, or where the front fence is falling down, would justify an outlay. If in doubt, discuss possible improvements with our representative.

Open for inspections – better for buyers and sellers
Inspection advantages for you, the seller
Buyers are invited to inspect your property at advertised times on days when they are most likely to be available. In this way we attract the maximum number of buyers. Open for inspections also reduce private appointments meaning fewer interruptions and less inconvenience to you. In a busy household, an open for inspection gives you the opportunity to present your property at its best.

Inspection advantages for buyers


Advertised open for inspection times allow buyers more flexibility with their time.
They can schedule inspections of various properties which may be of interest.
Buyers do not have to spend time contacting the agent to arrange a private viewing.
Buyers can spend more time at the property than they may at a private appointment.
Buyers do not feel inhibited and can relax more during inspections as they know that the sellers will not be present.
When sellers are present, buyers may look at the property, but not relax and take in the real features because they feel they are intruding.

Private viewing's will be arranged when appropriate
Inspections
We'll make that extra effort to bring more buyers to your door so you achieve the best possible price. We will contact you each week to notify you of the inspection day(s) and time(s) for your property.

If a buyer approaches you directly
At Sunpropmart we never allow buyers to inspect your property without one of our representatives being present. However, at times during the course of our marketing, buyers may approach you wishing to inspect your property. If this should happen, please hand them one of our representatives' business cards and request that they contact our office to arrange a viewing. In this way we can keep in touch with all potential buyers for your property.

The right atmosphere will create increased competition resulting in higher prices
When your home is to be offered at auction there are a number of things you can do to create the right atmosphere.

Mow and edge the lawns a couple of days before rather than at the last minute.
Remove any weeds or rubbish from gardens, paths and the street.
Ensure there are no animal droppings nearby that could be walked through the property.
Arrange for a friend to take your pets on the day.
Invite friends along to help build additional atmosphere.
To help keep floors clean, place mats at all external doors.
Place valuables safely away from view.
During inspection time to provide more parking for buyers – having your vehicle 'off-site' also creates more open space on the property.
In Winter, a warm home is far more inviting, so use your heating and, if you have an open fireplace, light the fire for extra warmth and atmosphere.
During hot weather, operate your air conditioning or create an airflow with open doors and windows.


Checklist - Presenting your property

First impressions count, so it's important to make sure your property looks its best from the moment it goes onto the market for sale. And that doesn't just mean a clean and tidy interior, it means ensuring the exterior is as presentable and attractive as you can make it, because many people will check a property out for the first time with a drive-by before deciding whether to inspect it on open days. From fresh coffee brewing on open days to little touches like fresh flowers, there's no shortage of ways to present your property in its best light and maximise your selling price.
Step onto the road and take a critical eye on every aspect of the facade and garden. What must be fixed to create the best street appeal possible? Many buyers will judge your home from the front.
Clean your home as if the Pm was coming for tea. Clear all cobwebs, wash the windows and the tile grout is grime free.
You want the prospective buyer to be able to imagine their own belongings in the home, so de-clutter to keep things tidy. Less clutter will also help make the size of each room appear larger.
Fix the obvious - from leaking taps to a broken light, make sure the minor repairs are taken care of. A lick of paint will remove scuffs and scrapes in the woodwork. There's no need to redecorate, just some basic maintenance work will help to ensure buyers don't find any faults. The small things that you have lived with may cause a fastidious buyer to take a more detailed look to find every minor fault.
Appeal to all of the senses – freshen the house and remove all odours. Place fresh flowers around the home, brew coffee and open windows for fresh air.
Create a sense of space – ensure the home has plenty of light, keep all doors open and lighten dark room with subtle lamp lighting.
Remove any pets you may have whilst opening the home to buyers – not everyone loves animals.
Create warmth by determining the best ambient temperature – approximately 22 degrees. If you have an open fire and it's cold outside, light the fire. If it's the middle of summer, ensure the home is cool and inviting.
Bathrooms should be presented with large fluffy towels.
Kitchens should be free of clutter.
Bed linen should be clean and match decor.

Thinking about selling?
Most people realise that selling a property is one of the biggest decisions they make in their life. What makes it more significant is the potential financial involvement that could see them make or lose out on a significant amount of money.
Selling your property shouldn't be a risky decision, in fact you should be sure that the nature of property growth has allowed you to make a healthy profit.
At Sun propmart we help to ensure you property is in prime selling condition, we are happy to advise easy and cost effective strategies that can make all the difference.
Our team is friendly and approachable and we really want to help get the best result for you.
We use the best marketing strategies in your region to ensure your property is out there attracting interest. Most importantly we listen to what you want - selling your property is all about choice.

Presentation
Imagine yourself as a potential buyer wandering through your own house what would you see? Most buyers come to inspect your home with a vision and a dream in their mind of what the property will look like and how it will allow them to create their desired lifestyle. To make the right impression, it is often the little things that can make an enormous difference.
You can be sure we'll advise you about getting ready to sell with qualified tradespeople, professional contacts with lawyers/ conveyancers, body corporate permission and various ways you can enhance your property. It's all part of the extra service we offer to help you get more money for your property.
Prospective purchasers are not just looking for a house to buy, but a home in which to live. Small details such as fresh flowers on the coffee table, soft music in the background, freshly brewed coffee or a cosy open fire will create an atmosphere of warmth and homeliness which could make it compare favourably with a similar house down the street.
Remember, you're selling a lifestyle, so the more attention to detail you provide, the more exciting your home will become, and purchasers will want to stay for longer or come back for a second look. As part of our service, we'll be happy to introduce you to a wide network of trusted and experienced tradespeople and suppliers who can assist you to prepare your property.